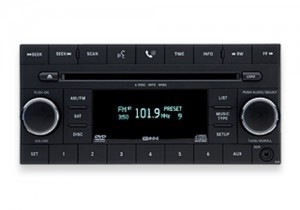 Jeep has put out a number of videos that go into detail on how to work the audio systems on your Jeep Wrangler JK. They put out videos for the base level media center (130), and the upgraded satellite radio version (the 430). If you aren't sure how to operate your radio, or would just like to see what these radios are capable of, then check out these videos.  I don't know about you, but I almost always need help setting the clock for the first time 😉
Media Center 130 (RES)
This video will goes into detail on the operation of your JK's radio:
http://www.youtube.com/watch?v=rNkgUXy89D4
Media Center 430/430N (RBZ/RHB)
This video introduces the Jeep JK Media Center, and puts you through the paces on how to operate it. This is the upgrade option that includes Sirius radio.
http://www.youtube.com/watch?v=TsZ2lbRKaJ4